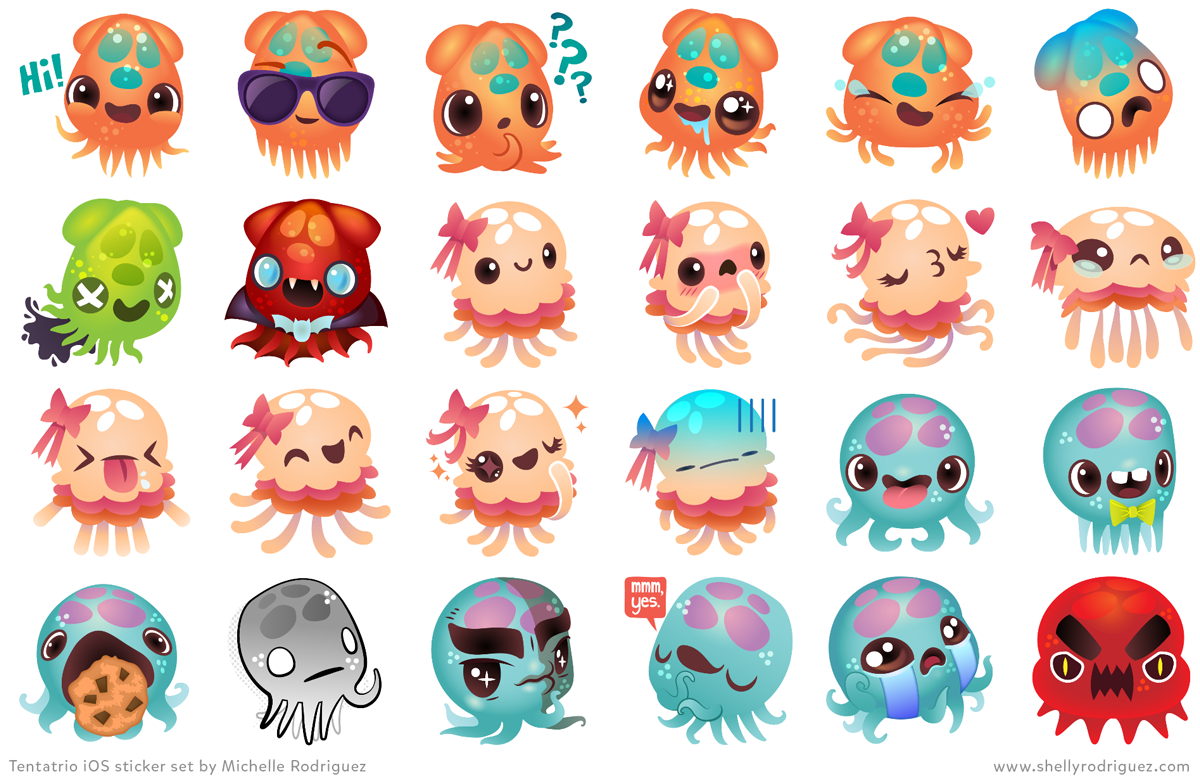 Tentatrio iOS Sticker Set
Spacegirl
Original illustration completed in Adobe Illustrator.
Illustration
Crabapple Cousins
An assortment of fruit and vegetable-related character designs, based off my original character, Crabapple.
Valentines' Day cards designed for my brand, inki-Drop.
Sweet Jellyblub
Tee shirt design for my brand, inki-Drop.
Illustration
Illustration
Various illustrations.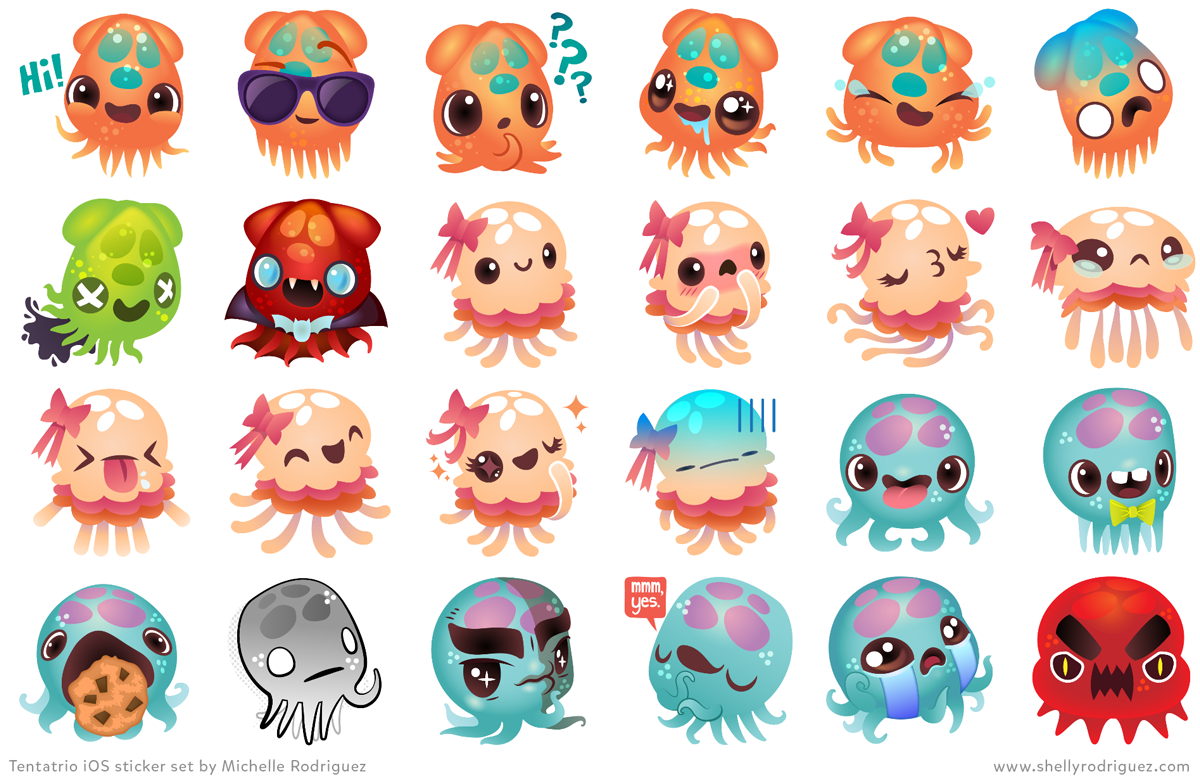 Seawater Sweeties
Character Plush Design Project. Kickstarter completed in September 2015.
Tentatrio
Kickstarter project completed in May 2014.